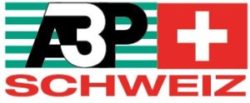 Das Biofrühstück ist ein Netzwerktreffen im kleinen Rahmen, irgendwo in der deutschen Schweiz, um die Organization A3P Schweiz kennen zu lernen, zum Frühstück ein paar Informationen und News der Bio-Tech-Welt zu erhalten und sich mit interessanten Menschen aus dem Umfeld der Biotechnologie auszutauschen.
Official language of conferences:
German
No simultaneous translation of conferences
Welcome of participants
07:15
Introduction and presentation of the A3P
Roger HOLENSTEIN - A3P SCHWEIZ
07:30
Effektive Umsetzung der Endbenutzeranforderungen in durchgängiges Produktdesign von Single Use Systemen, dessen Lieferung und Verwendung
Philippe STURCHLER - PALL
07:35
Möglichkeiten und Chancen, Definition und Entwicklung, Testen und Gebrauch von komplexen Single Use Systemes for Herstellung von Arzneimitteln - aus der Sicht
Rainer GLÖCKLER - SWISSFILLON
08:05
End of presentations and networking
09:00
For more information, please contact: Nina CHATRE.
Phone: +33 7 58 68 94 49
Fax: +33 (0)4 37 28 30 60
E-mail : [nchatre@a3pservices.com
Address : A3P, 30 rue Pré-Gaudry - Lyon 69007
The event takes place at the Novotel Bern Expo.
Address: Guisanplatz 2, CH-3014 Bern.