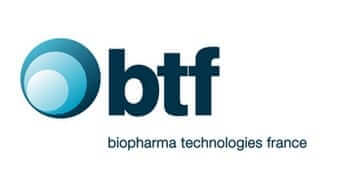 BIOPHARMA TECHNOLOGIES FRANCE
302 - 304 street Garibaldi, 69007 LYON, France
BIOPHARMA TECHNOLOGIES FRANCE is a French company dedicated to lyophilization, evaporation and chiral separation. It is unique in the French territory of present both a range of expert services, scientific training, machinery technology market leaders and service knowledge acquired from manufacturers.
Biopharma Technologies France distributes the freeze-dryers ofSP ScientificandCuddon, EvaporatorsGenevacand separation solutions fromSepiatec. It is part of the Biopharma Group UK and also offers, with its partnerBiopharma Technology Ltd, Instruments and lyophilization services.
FREEZE: SP SCIENTIFIC, Cuddon & BTL

BTF is committed to sharing its expertise in lyophilization whatever your research project, development or production. It offers:
• a full range of freeze dryers, ranging from small benchtop freeze dryer of the general industrial production system
• analytical instruments for lyophilization using the impedance and cryomicroscopy
• an after sales service that guarantees the best performance from your devices
• a training program and customized courses for companies
• research and development services: analysis, formulation, cycle optimization, industrial transfer, scale-up
EVAPORATION: GENEVAC

BTF offers a range of state-of-the-art evaporators, specially designed for medical and laboratory applications (environmental analysis, forensics, DNA, drug development) and able to withstand most solvents and acids, including HCl. It puts at your disposal:

• fully automated systems adapted to most solvents

• easy to use machines that operate in complete autonomy

• a patented system, the Dri-Pure, which prevents product loss caused by boiling delays
and projections to protect your samples

• quick evaporation for large volumes of 5L to 100L with Rocket Synergy

• personalized after-sales service for the entire life of your appliances

CHIRAL SEPARATION: SEPIATEC
Sepiatec GmbH is the leader in separation solutions. Renowned in the biotechnology, pharmaceutical and chemical sectors, Sepiatec separation technologies optimize processes and shorten the duration. They are often used in research institutes and the most prestigious pharmaceutical companies, including Novartis, Bayer, Roche and AstraZeneca.
BTF offers you the most compact solution on the market with its Prep SFC (English Supercritical Fluid Chromatography) product line. This excellent benchtop analytical and preparative column technology offers the shortest processing times, a greener footprint and better performance. It is a very efficient system thanks to eight parallel columns and the Cyclone technology which allows to quickly formulate an optimal chiral separation.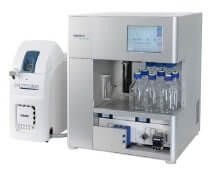 To visit our website please click on:www.biopharmatech.fr
You can also contact us on: info@biopharmatech.fr
or on our toll-free: 0805 101 674