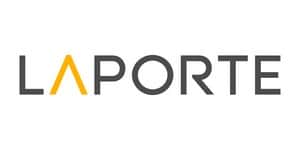 LAPORTE EURO
1 Allée Baco, 44000 Nantes, France
Laporte Euro is the European subsidiary of LAPORTE & ASSOCIES (LAPORTE), a Canadian firm with more than 300 employees, specialized in pharmaceutical, biotechnological, cosmetics and food & beverage industries. With a strong client base and expertise, the management team as implemented a solid structure to better serve the biopharmaceutical industry in France, the leading European producer of medicine and one of the major worldwide exporters.
Founded in 1999, LAPORTE provides a wide array of services in the process, building and infrastructure, automation, packaging and regulatory compliance fields. The reputation of our multidisciplinary team has been built through the completion of numerous mandates in the various fields of application. To established proximity with its clientele, LAPORTE EURO has set-up its offices in Nantes, Lyon, Paris and Pau.
Ultra-Cleanliness Activity
LAPORTE EURO has a strong experience in the process engineering specific to the biopharmaceutical, cosmetics and food & beverage sectors. LAPORTE EURO offers a complete range of services, from project early definition to successful commissioning, proven by a portfolio of projects references.
The LAPORTE EURO team has a strong hands-on process expertise in the biopharmaceutical industry. This allows us to put the needs of the production process at the heart of our design.
- Master Plan
- Strategic planning
- Process studies:
Optimization
Process simulation
Process Development
- Engineering studies:
Feasibility and conceptual studies
Preliminary study – Basis of design / Detailed design
Tender documents
- Project execution:
Construction site supervision and coordination
Start-up & commissioning (FAT / SAT)
- Project management :
Scope definition & control
Schedule and budget definition and control
- Qualification and validation:
VMP, DQ, IQ, OQ, PQ
Standard Operating Procedures (SOPs)
Risk analysis
Cleaning Validation
Computer validation
- Support Services:
AutoCAD Drafting
3D Modeling
Audits
Energy efficiency studies
Personnel loan
Human and technical resources:
The LAPORTE EURO team is composed of engineers and technical experts who have the potential to put the process at the heart of projects. Our in-house engineering department is capable to carry out internally all process and environment studies, as well as drawings, calculation notes and specifications.
Compliance and Validation: through its European and American experience, LAPORTE has the expertise to design projects that comply with applicable regulatory bodies (BPF, BPL, cGMP FDA).