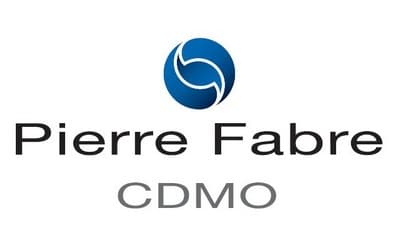 PIERRE FABRE OPHRDC
3 av. Hubert Curien, BP13562, 31035 Toulouse Cedex1, FRANCE
Injectable product manufacturing is a major focus of the Pierre Fabre CDMO offering.
From 1991 on its Pau plant, Pierre Fabre custom manufactures injectables for the global market (EU - USA - Japan - Brazil ....), According to an aseptic process or by terminal sterilization.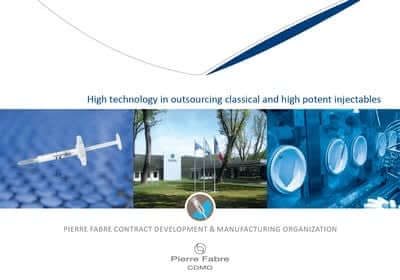 Pierre Fabre OPHRDC .pdf
Our expertise:
Automatic loading and unloading of freeze-dryers
RABS and isolators
Capsulation in class A / D with RABS and A / C with insulators
Risk analysis of manufacturing processes
Total or partial aseptic preparation according to the product
Our workshops:
8 bottles filling lines
1 syringe filling line
5 lyophilizers
Bottles of 1 50 ml ml
Needle 1 20 ml ml
Lots of 10,000 200,000 to bottles

These manufacturing units enable our customers to overcome the quality problems associated with the evolution of international standards and regulations. Pierre Fabre CDMO is able to study for its customers all of their manufacturing processes, primary and secondary packaging and to offer them process and scale-up improvements.
Pierre Fabre CDMO is recognized as a world leader for its manufacturing capacity for anticancer injectables (cytotoxic agents, monoclonal antibodies, ADC, vaccines, etc.) and is now making its development capabilities available to its partners. Thus, Pierre Fabre CDMO offers a range of shaping of injectable products from (pre) clinical batches to commercial batches.
With more than 24 years of experience on two production sites, Pierre Fabre CDMO is able to provide its partners with the best knowledge in the manufacture of highly active molecules in vials, in liquid or freeze-dried form, or in syringes.