The industrial challenges of the widespread adoption of single use systems (SUS: Single-Use Systems).
Single-Use Systems (SUS) are developing significantly to meet the needs of the industry:
Ease and speed of implementation.
Indirect response to cleaning validation issues.
Reduced risk of cross contamination.
Flexibility on batch size and transfer from one site to another.
Reduced infrastructure costs, especially on the floor space and utility costs.
Easy to set up continuous process.
Vendors compete ingenuity to deliver reliable and innovative solutions, while constantly improving their products. This is reflected today in an abundance of references in the market. For a "novice" user, it is not necessarily easy to make a choice of technology depending on the application and the target process. For more experienced users, it is necessary to match the existing solutions and the novelties with regulatory texts that do not evolve at the same speed as the products.
The growing adoption of these systems also raises other questions on different themes:
One-time use is a change of mind that some users have difficulty acquiring for different reasons (resources, training, lack of experience). Not all engineering companies know how to take these technologies into account when implementing new processes.
The quality aspects are of course ubiquitous and critical. The most current challenges for the industry are, on the one hand, the validation and routine testing of the integrity of Single-Use systems, whether we are talking about pockets (storage or transport) or connectors. Indeed, loss of integrity is often synonymous with loss of the batch on critical applications. On the other hand, to use single-use technologies is to delegate to the supplier a quality responsibility previously mastered over a stainless steel installation (in particular continuity in the raw materials, sterilization). Other topical topics include: extractable / releasable, container-content interactions, quality control and material continuity, process validation and notification management that will be de facto more important.
Single-use technologies are developing very rapidly but are regularly confronted with obstacles in certain areas. Single-use probes suffer, sometimes wrongly, from their accuracy and limited range of measurement. Is this really true? Or just simple business arguments?
Another example, the physical limitations of the SUS (flow, pressure, ...) do not allow to answer all the applications even if progress has been made at this level. Also, industry standard control / steering systems are not always suitable for accommodating single-use technologies within their interface.
Environmental issues can also present challenges to overcome: how can these systems fit into sustainable development and waste minimization programs?
From a point of view business continuity", A major competitive issue in the pharmaceutical industry. How to guarantee the security of supply throughout the entire product chain, from the raw material used to manufacture the polymers to the delivery of the SUS to the end customer? Is it possible to develop standards in order to put in place double sourcing ? There is also the issue of Life Cycle Management and the essential supplier-user partnership in the management of the SUS product lifecycle. The end user must also take into account the minimum order quantities with regard to the management of the expiration of the pockets.
From an economic standpoint, the comparison of the costs of installation and operation of the SUS versus conventional systems, as well as the control of the evolution of these costs, are preponderant choice criteria and can lead to massive adoption or, conversely, a total rejection of new technologies coming to the market.
Finally, regulatory changes, sometimes slower than market demands (especially for integrity) will be decisive for the orientations that single-use technologies will adopt in the coming years.
In order to propose answers to all these questions, we decided to create a Group of Common Interest (GIC) within the A3P Association, bringing together equally manufacturers and suppliers, representing quite broadly the panorama of our industry.
The group began its work in April 2017, led by Camille DESROUSSEAUX Technical Expert Thermo Fisher and François VANHERSECKE, Production Manager GSK.
The objectives of the ICG are:
to issue neutral recommendations,
review national and international regulatory texts and association guides,
to open on the key issues mentioned above and the setting up of a technological watch area & innovation through scientific articles for members.
And finally, the goal was also to create a European group, taking into account the constraints of the EU. We keep in the background the idea of ​​removing doubts and fears about the use of such technologies.
After a first phase of work necessary for the definition of the study area, it was agreed to create 3 sub-groups each dealing with complementary and interconnected issues.
1. Group "New technologies and associated needs"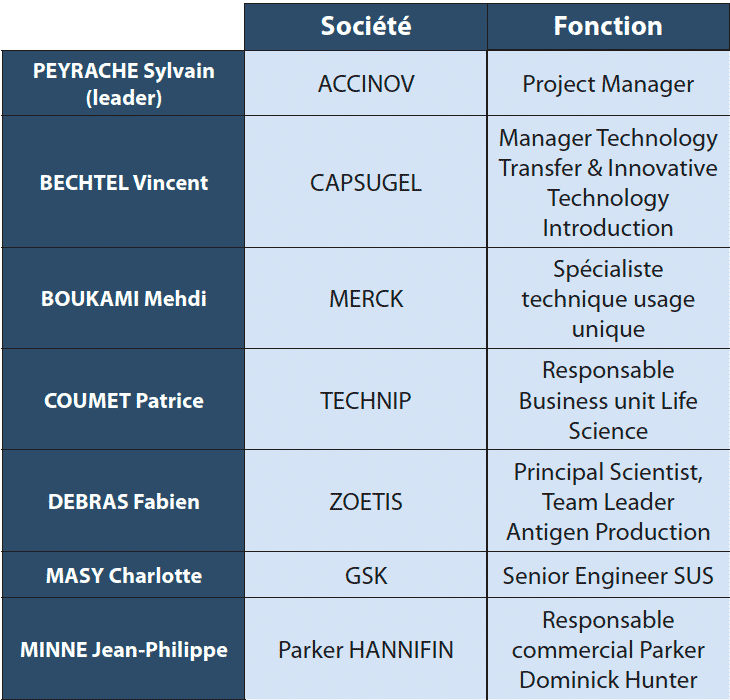 Objectives:
This subgroup has a prospective aim in the adequacy of user needs and technological solutions developed by suppliers.
Technical monitoring and evaluation of new technologies under development or being deployed on the market and associated business models.
Monitoring the evolution of the user's need (technical, regulatory, quality, economic).
Evaluate technological standards versus a "custom" approach
2. Group "Implementation and validation strategy of single-use processes, security of supply"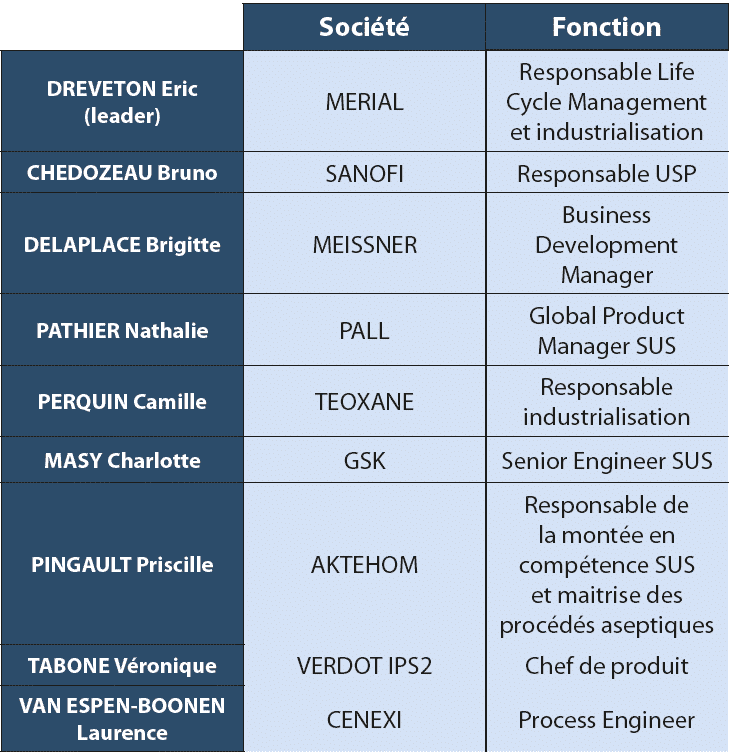 Objectives:
Define the business cases for the implementation of Single-Use versus Multi-Use.

Make recommendations for deploying SU systems.

Make recommendations on validation strategies.

Evaluate technological standards versus a "custom" approach
3. Group "Regulatory watch and generic validation approach (Extractibles and relargables, integrity, particulate, endotoxins)"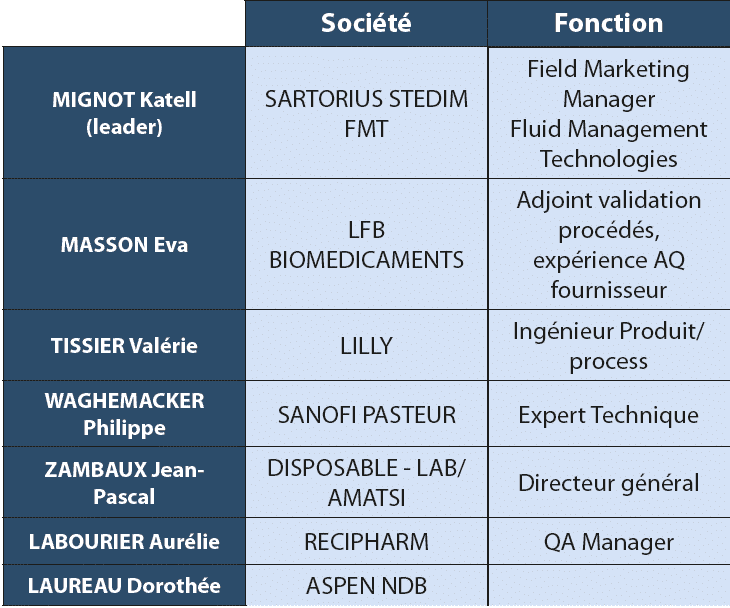 Objectives:
Monitor developments in regulations applicable to single use technologies.

Define recommendations and validation standards.

Set standards for the integrity test
Conclusion
The SUS GIC proposes to present you the result of its first works, as well as to exchange with you, during the technical days which will take place in Lyon the 1er & 2 October 2018.
When we created this group, other organizations like BPSA and BPOG already existed. Many times we have been asked why to put another group in place. The GIC A3P is not a competitor of these associations, but a complement. Several members of the ICG actively participate in other associations without any conflict of interest. The A3P and its members were asking for a response to questions about the single use.
The GIC SU is the first French-speaking group, operating on the basis of questions from European issues. We want to provide complementary and different answers in the methodology.
Your feedback during October days will be very appreciated and will help us progress!
See you October 1er & 2 in Lyon!
program and registration www.a3p.org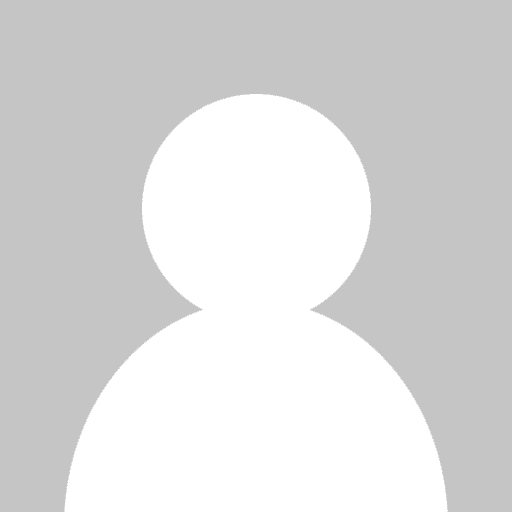 François VANHERSECKE – GSK
francois.vanhersecke@gsk.com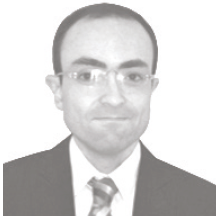 Camille DESROUSSEAUX – THERMO FISHER
Camille Desrousseaux is a senior technology technical consultant for single use at Thermo Fisher Scientific since September 2015. He is in charge of the optimization of the single-use solutions of the bioproduction range (bioreactor, mixing system, bags, bottles) in the biotechnology and end-user biopharmaceutical processes. It interacts with many Western European customers and is therefore very well informed about the market issues and needs of single-use technologies. Prior to this position, Camille held various sales positions for more than 10 years at Merck Millipore and Parker Domnick Hunter Process Filtration Europe. He graduated from INSA Toulouse (Bachelor of Engineering Biochemistry and Food Technologies) and created two years ago the GIC Single-Use within A3P to promote exchanges on this topic.
Camille.Desrousseaux@thermofisher.com